History of Monnow Valley Recording Studio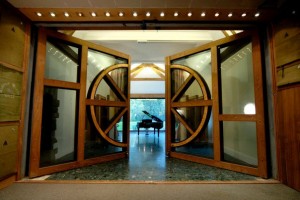 Monnow Valley Studio was originally the rehearsal facility of the world's first residential recording studio, Rockfield Studios, created by brothers Charles and Kingsley Ward. When the brothers went their separate ways in the 1980s, Charles took over Monnow Valley and turned it into an independent recording studio.
Rockfield Studio is still run by Kingsley Ward but Monnow Valley has changed ownership a couple of times over the last few decades. In 2006, Monnow Valley was taken over by Jo Riou and has undergone substantial reinvestment over the last 10 years.
In April 2016, the studio went through its biggest upgrade to date going into partnership with American producer and three-time Grammy award winner, Andrew Scheps, who put all his vintage equipment in our studio, including his 64-channel Neve 8068 desk.
Some of the biggest records in history have been made on this beautiful console! From Adele, Michael Jackson, Bon Jovi, Lana Del Rey, Metallica, Red Hot Chili Peppers, and Black Sabbath. See Andrew Scheps Management for more
Our Neve desk sits alongside some of the most desirable outboard and mic's you could ever wish to use. Andrew said, "I've spent 20 years rescuing gear from studios forced to shut their doors, including The Hit Factory and Sound City. Monnow Valley is one of the best sounding live rooms I've ever worked in, and the people and setting are amazing. I couldn't be happier with where the equipment has ended up."
Over the last 40 years, many of the musical world's biggest artists have used Monnow Valley for writing, rehearsing, and recording, including Led Zeppelin, Queen, Oasis, Stereophonics, Black Sabbath, and many more. With one of the best sounding live rooms in the world, now combined with Andrew Scheps's vintage equipment, the staff at Monnow Valley look forward to meeting clients old and new – To book, please contact us.
Here are some old photos of Black Sabbath, Ozzy Osbourne and Randy Rhoads at Monnow Valley in the 1970s:
Monnow Valley Studio Location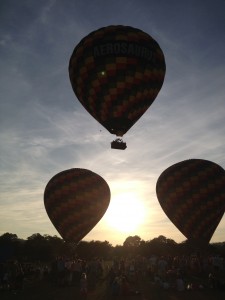 Monnow Valley Studio always provides an inspirational natural environment in which to produce the finest music.
Set in four hundred acres of green rolling hillside, the studio is located two miles outside of the picturesque market town of Monmouth, South Wales.
Bristol, Cardiff and Birmingham airports are just an hours drive away with Heathrow being within two hours.
Our nearest train stations are Newport and Abergavenny which are 30 minutes drive away. We can arrange favourable taxi rates from any airport or train station.
Monnow Valley Studio
Old Mill House
Rockfield
Monmouth
Wales
NP25 5QE
Monnow Valley Studio Team
Jo Riou – Owner
Jo has worked in the music industry for over 25 years. Her career began at APT Distribution (now PIAS) in York, stock controlling releases for numerous indie labels including PIAS, KLF Communications and Too Pure. She took the role of Production Manager at Mushroom/ Infectious Records before moving back into label management at BMG Distribution. A call asking her to join the PR team at the newly formed V2 Records in 1996 saw Jo relocate to Wales where she was instrumental in developing new signings, Stereophonics. In 2000, the arts organisation, Community Music Wales, received funding from Europe to assist young Welsh musicians into employment and Jo took the position of project manager, mentoring artists including Bullet For My Valentine, Funeral For A Friend and Lostprophets. It was there she discovered two bands, who she would later go on to manage full time – Jarcrew and People In Planes. Jarcrew signed with Gut Records in 2004 whilst People In Planes signed to US indie Wind Up Records in early 2005. She took on running Monnow Valley Studio in the summer of 2006.