Recording Sessions
We are open for recording sessions using a dry hire arrangement. We can provide bespoke equipment, desks, outboard, microphones – anything you can dream of – through our partnership with Tickle.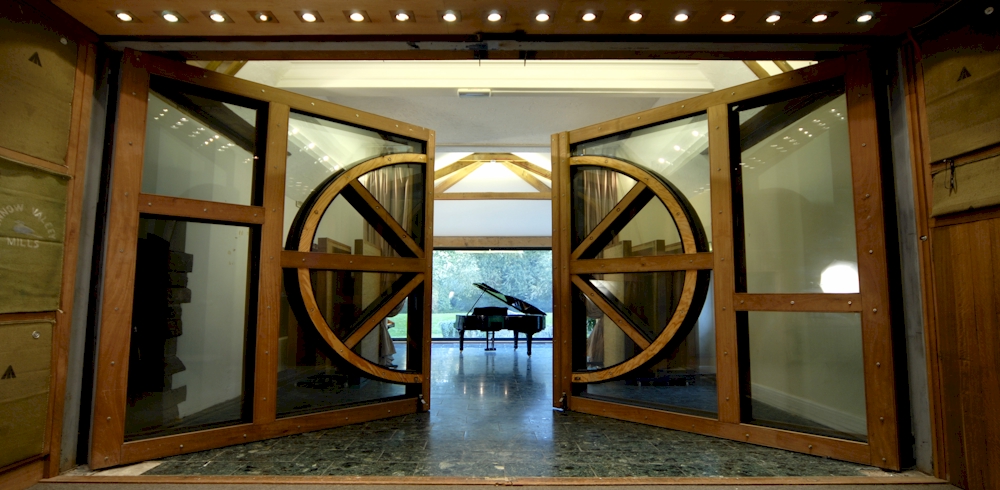 Rehearsal Sessions
Our soundproofed, 1200 sq.ft. live room is one of the largest in Europe and has been used for rehearsing by touring bands such as Black Sabbath and Yes.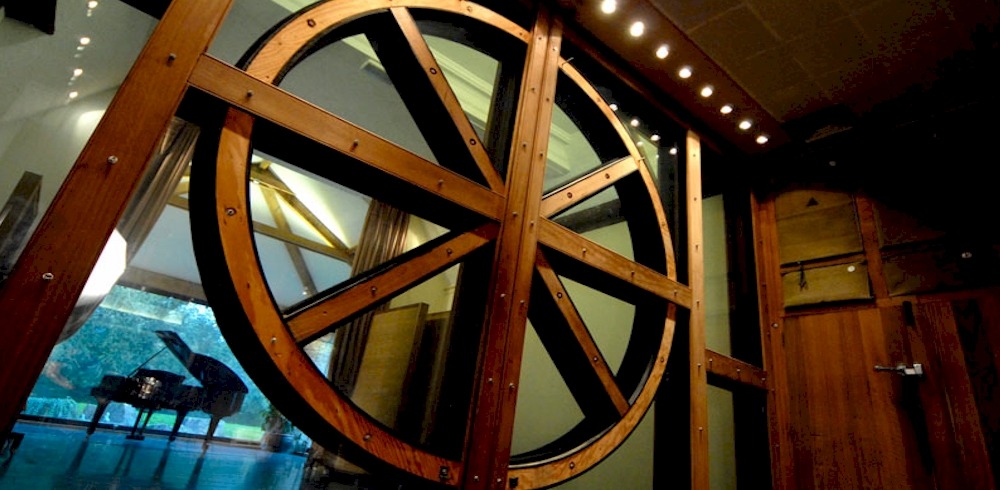 Live Rooms
Monnow Valley Studio's breathtaking 1200 sq ft live room has variable acoustics and can be partitioned by the 16ft high trademark cartwheel doors. The floor to ceiling 18ft high glass walls at the one end of the live room offer a stunning aspect to the River Monnow and allow natural daylight to flood in. In addition to a dedicated isolation room, the adjoining green room can be utilised as a further amp room.
Floor Plan