Made In Monnow
Black Sabbath
August 1977
Black Sabbath's first visit came in the late 1970s, just before member Ozzy left. They were using Monnow for rehearsal and writing prior to their tour. Mojo Magazine recently ran an article featuring photos of the band quite literally, frolicking, in our river. It has to be said, they don't look entirely gothic/evil/heavy metal, but note the gun in the second and third pictures– it gives them a little edge in our decidedly country setting.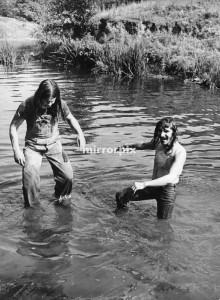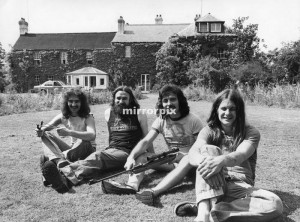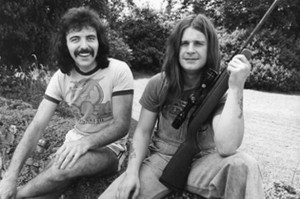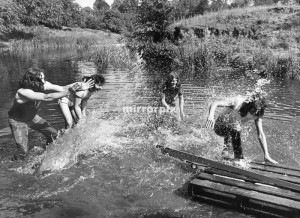 Pictures courtesy of Mirror Pix
Here's a snippet of the Monnow Valley mention in this May's Mojo Mag.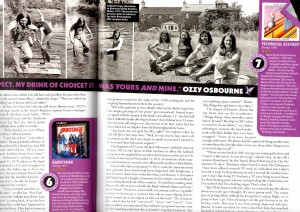 Mojo Article, May 2013 www.mojo.com