In The Studio…
Saturday's Kids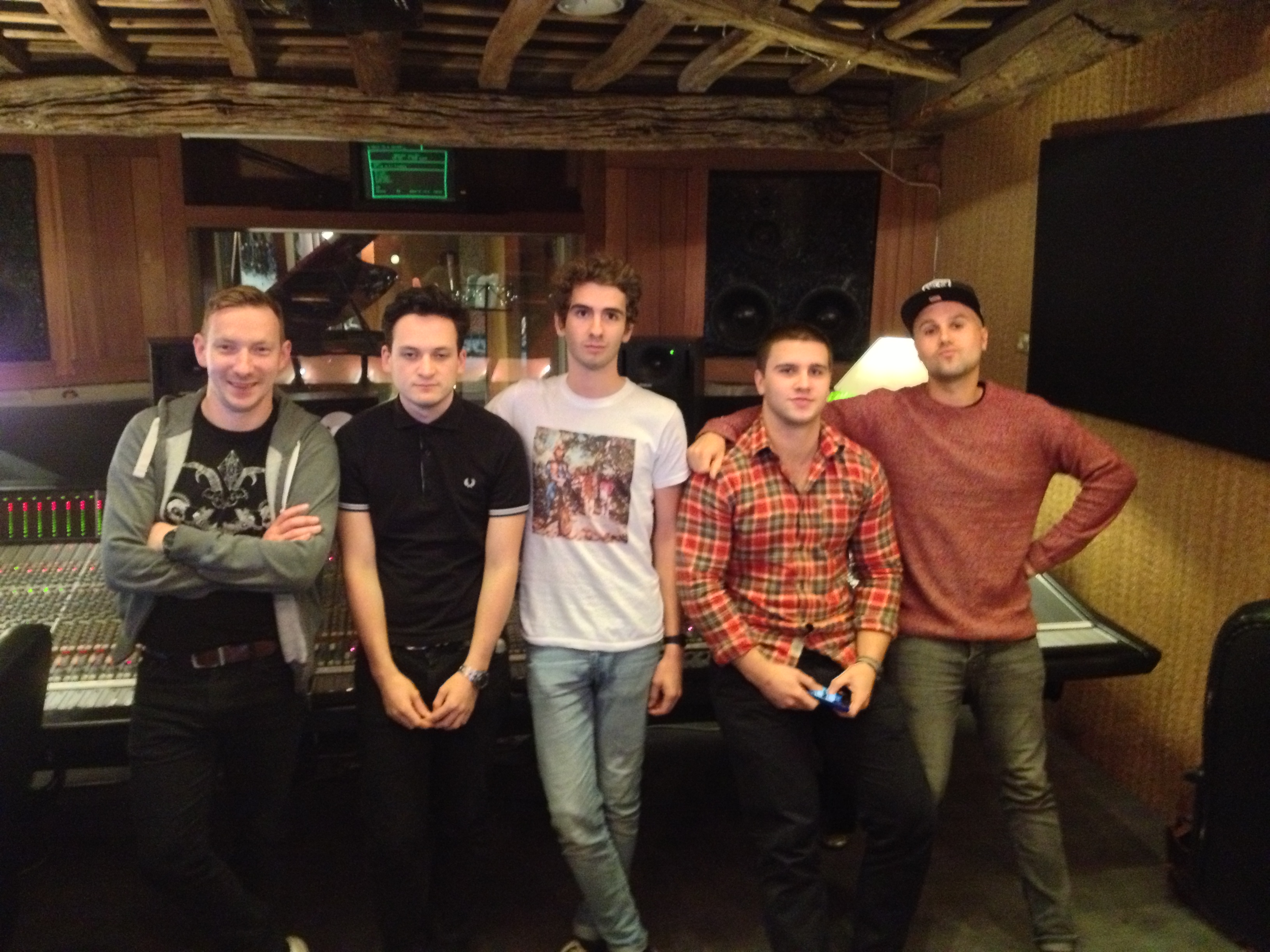 Darren Lawson, Sion, Rhys, Ev (drummer David not pictured), Gethin Pearson.
Saturday's Kids are hard rocking young men who claim to 'break your ankles but take care of you afterwards' (this is, in fact, the true story of a fan at a gig). Hailing from Abergavenny and Cardiff, they recorded 'renaissance punk' with production duo Gethin Pearson and Darren Lawson, aka Tough Luv.
After four brilliant EPs, 5 UK tours, one European tour, sessions for Jen Long, James Dean Bradfield, and BBC Radio 1 airplay – the four piece finally set about recording their first album.
Due to play the ever-cool SWN Festival and Bombed Out's 15 year anniversary event in Leeds, the band are poised for deserved success.
When producer Gethin Pearson's mouth wasn't full of nuts (of the peanut variety) he was giving wise producing advice, and Darren Lawson productively used his time to attempt to read the whole of the internet when he wasn't co-producing.
They ate paprika chips, stuffed mushrooms and salad from the bag, and Sion thinks there must have been ghost in room six who moved two potted plants onto his bed.
Wild times at Monnow Valley for some hard rocking boys.
Catch them at SWN this October.
http://saturdayskids.bandcamp.com