In the studio….
Karu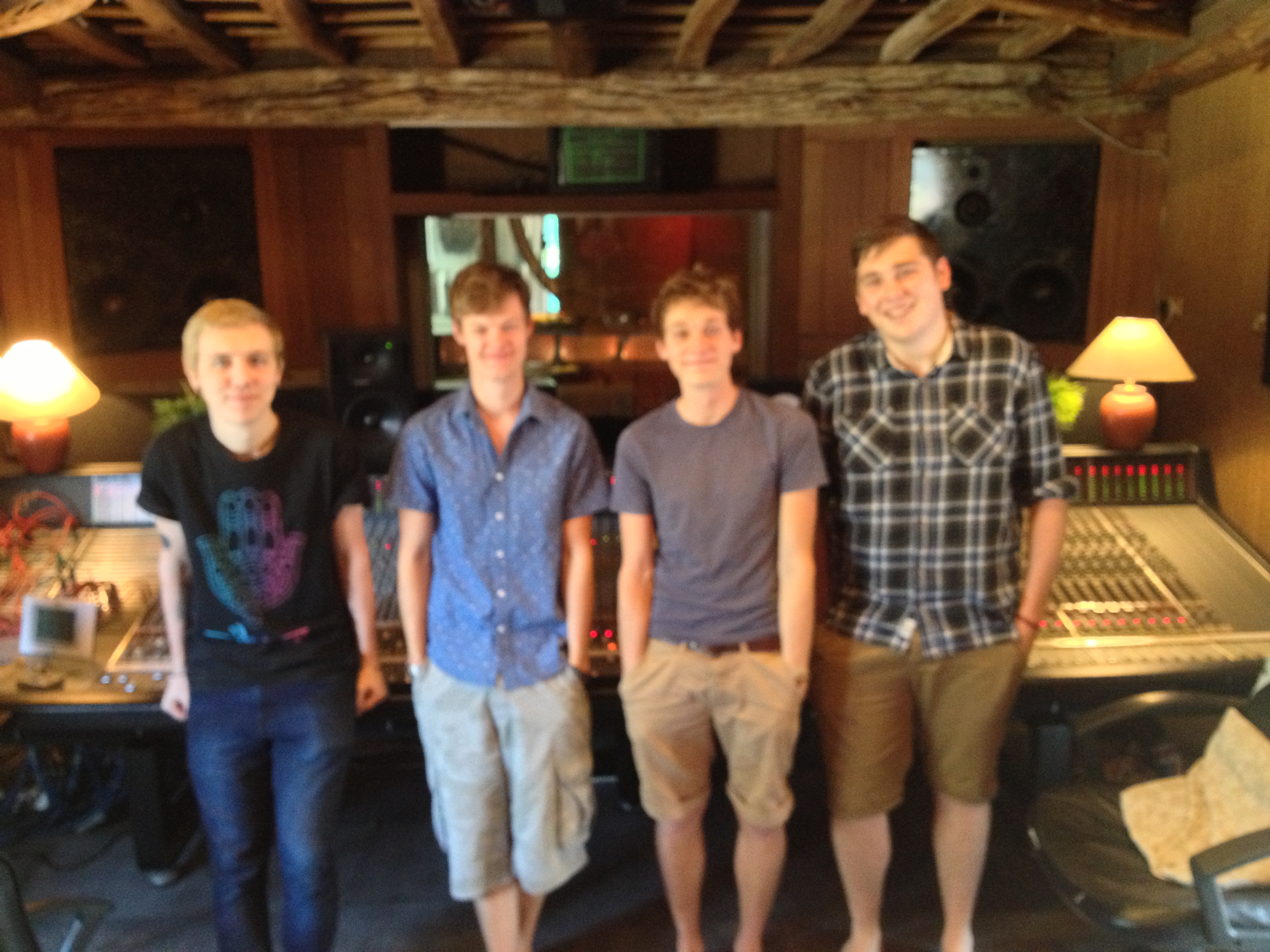 A rather blurry Karu L-R, Phil Jackson session assistant, Eliot Shiner, Ben Davis, Lloyd Woodroffe (Elliot Sheen not pictured).
In the first of two sessions Forest of Dean-based band 'Karu', laid the foundations for their 5 tracks, even pulling an all-nighter in the process and completing vocals at 6am. It's lucky their beds were only a few metres away. To shake off the late night effects, lead singer Ben went for a morning dip in the river (it was 12pm the next day and a roasting 28 degrees, but it counts as a morning dip if you went to bed at 6am).
Combining all four of their musical influences – drummer Eliot a successful producer and composer in his own right – their sound encompasses Ben's impressive voice and their acoustic grit with a far rockier sound than anything they've embarked on previously.
Find them @KaruMusicUK and https://www.facebook.com/KaruMusic