In the Studio…
The Bourgeoisie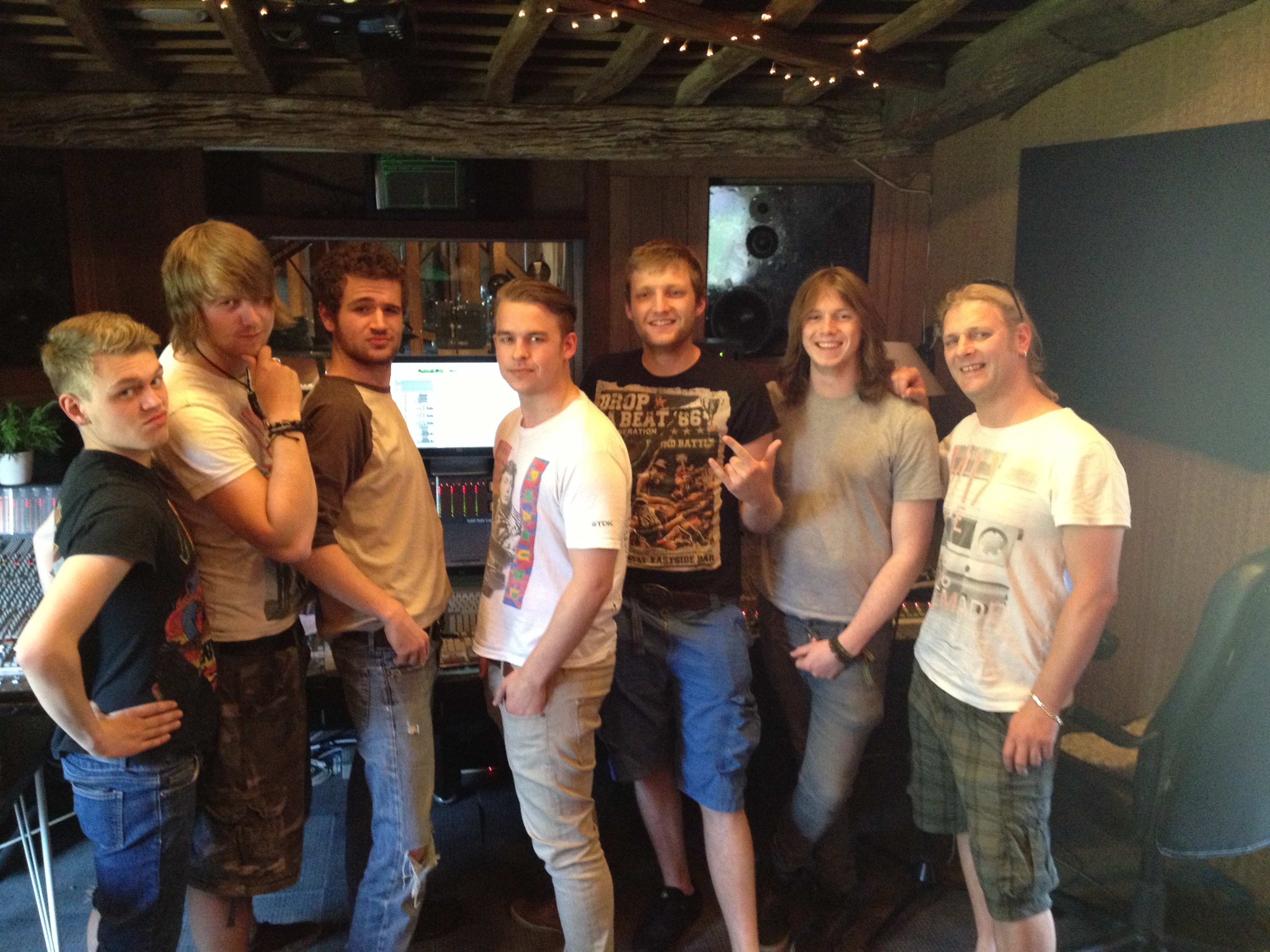 L-R; Jake Chown, Ryan McCormick, Kay Newport, producer Tom Manning, Seamus Maguire, engineer Stefan Pringle.
Forest of Dean representing, rock funk blues playing boys, 
The Bourgeoisie, 
stopped down in Monnow to record and mix their debut release, a four track EP.
'About Funkin Time' was made across some of the hottest days we've had down at Monnow all summer. However temperatures were kept very cool by the lovely new air conditioning inside.
Our long time friend and up and coming producer Tom Manning was at the production helm, with Stefan Pringle engineering and assisting.
The band consists of Seamus Maguire,  Jake Chown, Kay Newport, Ryan McCormick (also of London band Peckham Cowboys) and Robin Jones. They also had a visitor pop in to record some very sexy harmonica – keep your eyes out for this release.
Find them here; https://www.facebook.com/bourgeoisieofficial?fref=ts