In the Studio…
H A R K
21/07/2013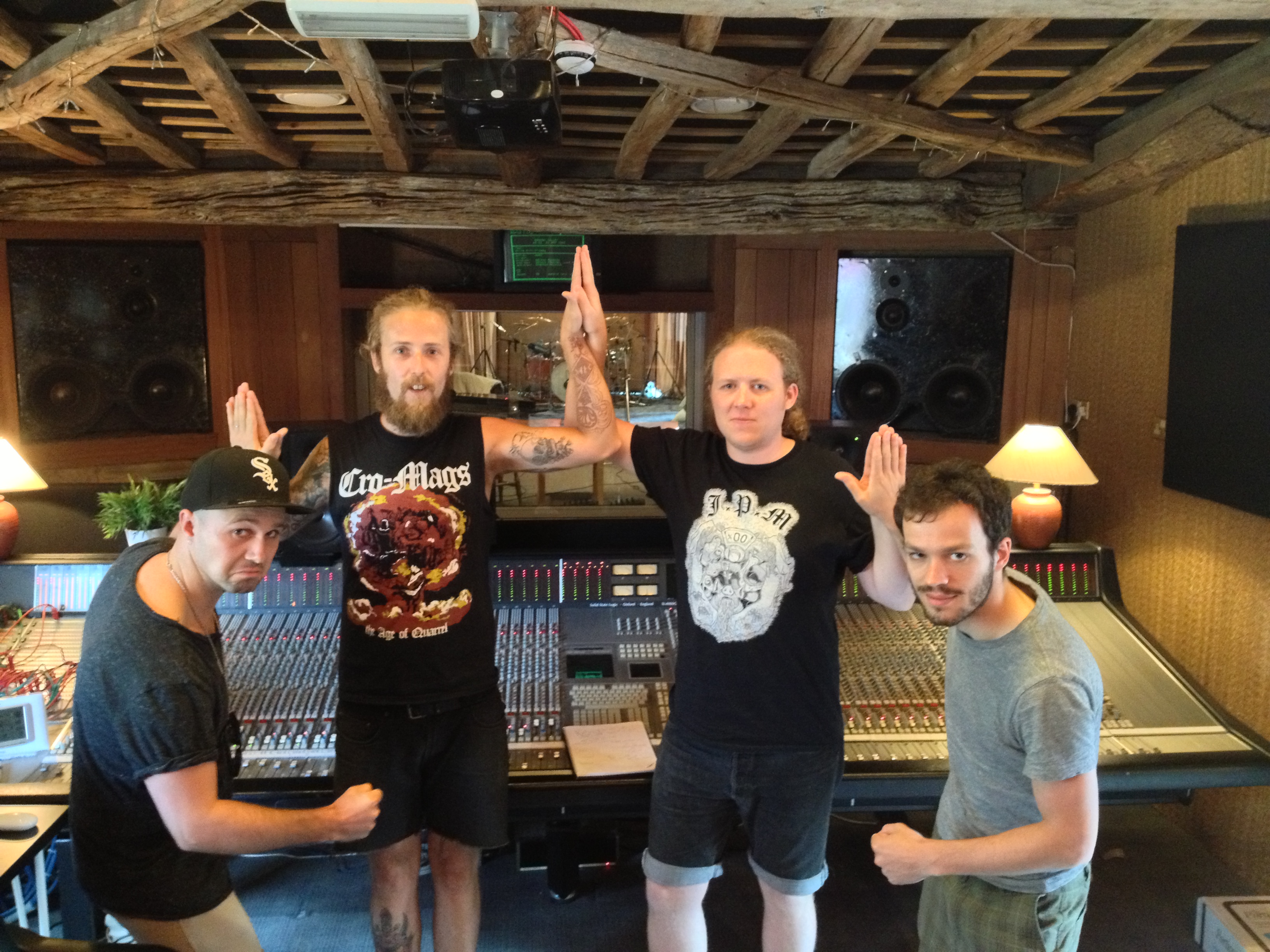 The Three Pyramids of H A R K and their added pyramid, Gethin Pearson.
Producer and long-time friend of Monnow, Gethin Pearson, came into the studio for 4 days with H A R K. Ex. Taint frontman Jimbob Isaac is joined by former Whyteleaf rhythm section Nikolai Ribnikov and Simon Bonwick, forming H A R K, a 'Welsh progressive-power-sludge trio'. Their  debut 'Mythopoeia' was released last July, their four days at Monnow laying the foundations for their debut LP.
The boys enjoyed the last of the sunshine before the rain dropped in on us, and also enjoyed a bit of pyramid picture taking (as demonstrated above).
Jimbob even stayed an extra night or two he liked it here so much, but that could have been the temptation of Jo's cakes…
Come again soon H A R K.