In The Studio….
Tenors of Rock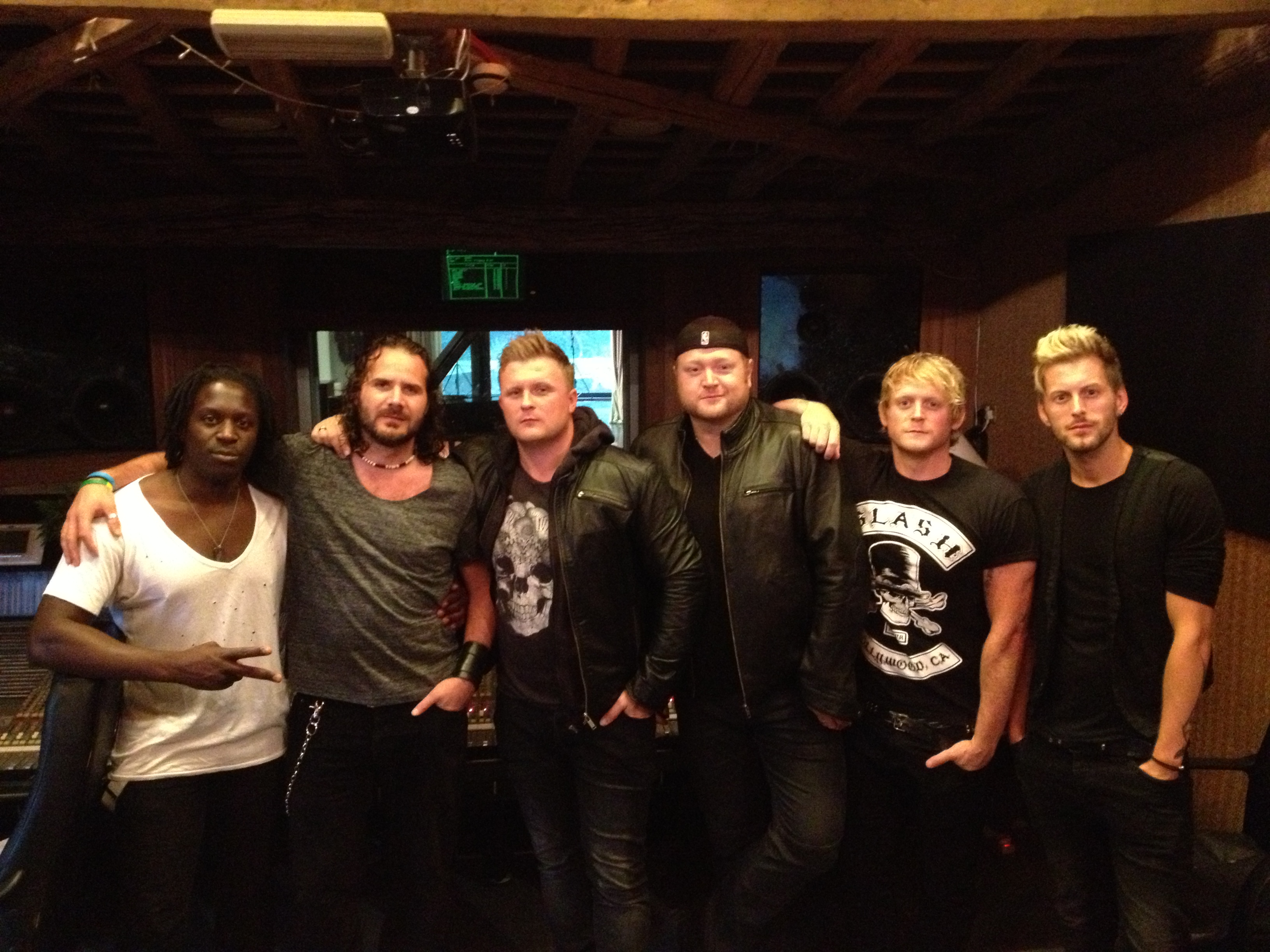 Tenors of Rock; Hugh, Jonny, Gareth, Jimmy, Dai, Gaz, just before hitting the stage at The Monmouth Festival
Supporting David Hasselhoff, playing at the Olympic stadium, supporting McFly, playing a sellout tour with Rhydian, releasing a single as part of the Six Nations – these are just some of the achievements by the Tenors of Rock in their relatively short time as a group. It looks set to continue with some incredible things in the pipeline for the boys, beginning with their recording at Monnow, split into two sessions to accommodate a very busy schedule.
The Tenors sing complex arrangements of classic rock songs, each with their own unique voices and strengths, complete with an array of tattoos, great hair, high notes and impeccable styling. With multiple part harmonies and a brilliant stage presence – we expect much more from these boys.
I spoke to the band about what it takes to be a Tenor. The following are their own words.
Entry requirements for being a Tenor of Rock;
Must have a minimum of one tattoo*
Must like rock
Must drink Budwiser whilst recording
Must never wear shirts whilst recording
Must have a bad sense of smell
If your top note is on the stave, you're out
Must have a beard
*Hugh is the exception to the above because he's special.
We look forward to hearing the finished product!
Find them all here – http://www.tenorsofrock.com