Made In Monnow…
Black Sabbath Month
Ozzy Osbourne at Monnow in 1979 and '81 – Blizzard of Oz and Diary of a Madman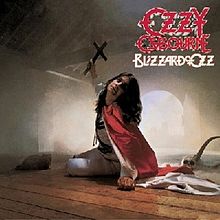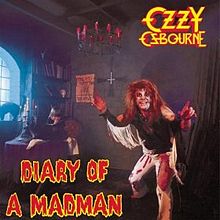 Monnow Valley wasn't always known as Monnow Valley – we were once known 'the house' down the road from Rockfield studios. We were the residential rehearsal and writing space for many bands recording at Rockfield prior to our full conversion into a studio. Tucked away in fields next to a river, 'the house' was the perfect place to write, and Queen, Black Sabbath and then The Blizzard of Oz featuring Ozzy Osbourne are just a few who chose to do so.
After having visited just two years previously with Sabbath for their rehearsal and writing sessions in 1977, in December 1979 – February 1980 Ozzy came to write with his new band, The Blizzard of Oz, for what would become the legendary The Blizzard of Ozz album. Randy Rhoads, Bob Daisley and Lee Kerslake made up the band who would write and play with Ozzy. Don Aldridge also played keys and contributed to writing. Tracks such as Crazy Train were written at Monnow.
This postcard from Rhoads back to his native US gives a little glimpse into the writing at Monnow.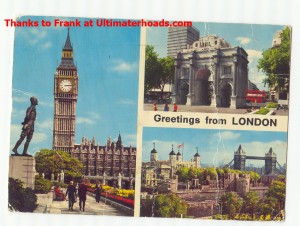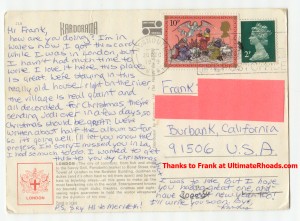 (Click to enlarge the pictures)
Following the success of Blizzard, they returned to Monnow in 1981 to write Diary of a Madman. Once again the bulk of the album was written at Monnow.
Whilst disputes about writing credits were only settled recently over the albums, they remain classic rock examples and best sellers. Ozzy's solo career was launched and propelled by these two pieces of work, and Sabbath's name rose too. The sad and tragic death of Rhoads whilst touring the second album in '82 – his playing both revolutionary and integral to the albums' success – put an untimely end to what was a winning combination of the four musicians.
We at Monnow are proud that in a quiet little house in the Welsh country side, such classics were written and concieved – the albums are a testament to the four, but also to our studio.
They really did disturb the peace in style.