In The Studio…
The Commander in Chief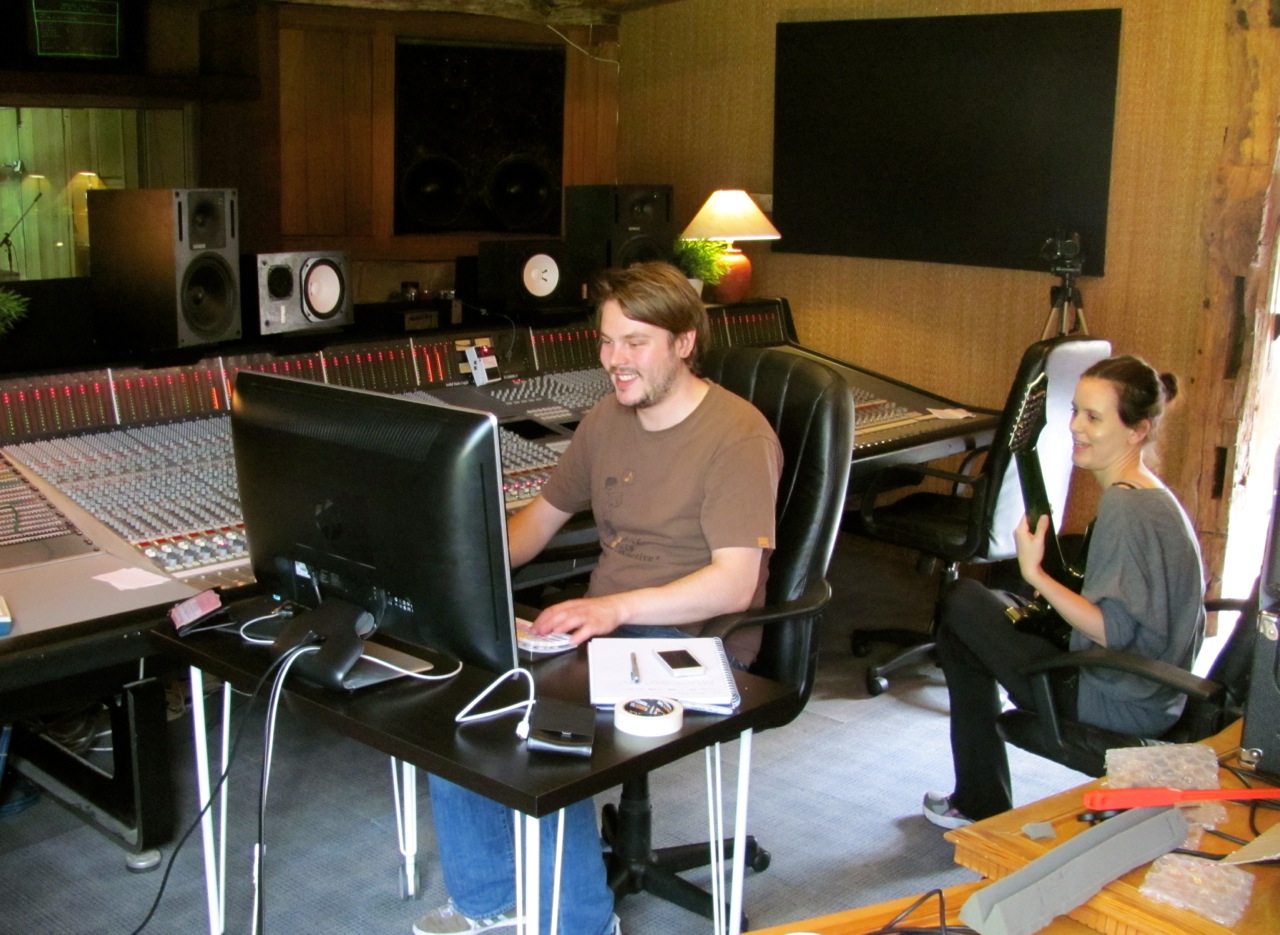 Down to record her next single in the rainy beginning of August was 23 year old shred guitarist The Commander in Chief. The Norwegian singer/guitarist laid down some highly technical solos and vocals, producing the track herself with the aid of engineer James Mottershead. The track – 5 years in waiting – was finally finished at Monnow over a 2 day intensive period. The track is out today, along with an accompanying video featuring MMA fighters and carries a 'very important message…[of] freedom of speech'.
"When you walk into Monnow Valley Studios you feel the atmosphere right away. I arrived the night before I started recording but I got so inspired by the place that I sat down by the piano and started to write a new song right away. There is something about that room at Monnow Valley that gave me total peace of mind. The combination of great equipment, the old building itself, the view and daylight flowing in from two sides – it was just fantastic! The live rooms are also incredible! When I did vocals…I was looking out of the big windows. All of a sudden a big hawk came flying and landed right in front of the window and looked straight at me. I took it as a sign and the vocals went really well! Everybody was very friendly and it was great to have bedrooms upstairs as well. It made it all so easy and practical. I am definitely coming back!"
The Commander in Chief
Only 23, she's the official Ibanez artist, playing the prototype Falchion 7 string, the only one of its kind in the world. Support from MetalHammer, Firebrand and Revolver, as well as some major metal festival slots has put this talented young lady on the map.
See the video below by clicking on the image.